Grace's Audi A3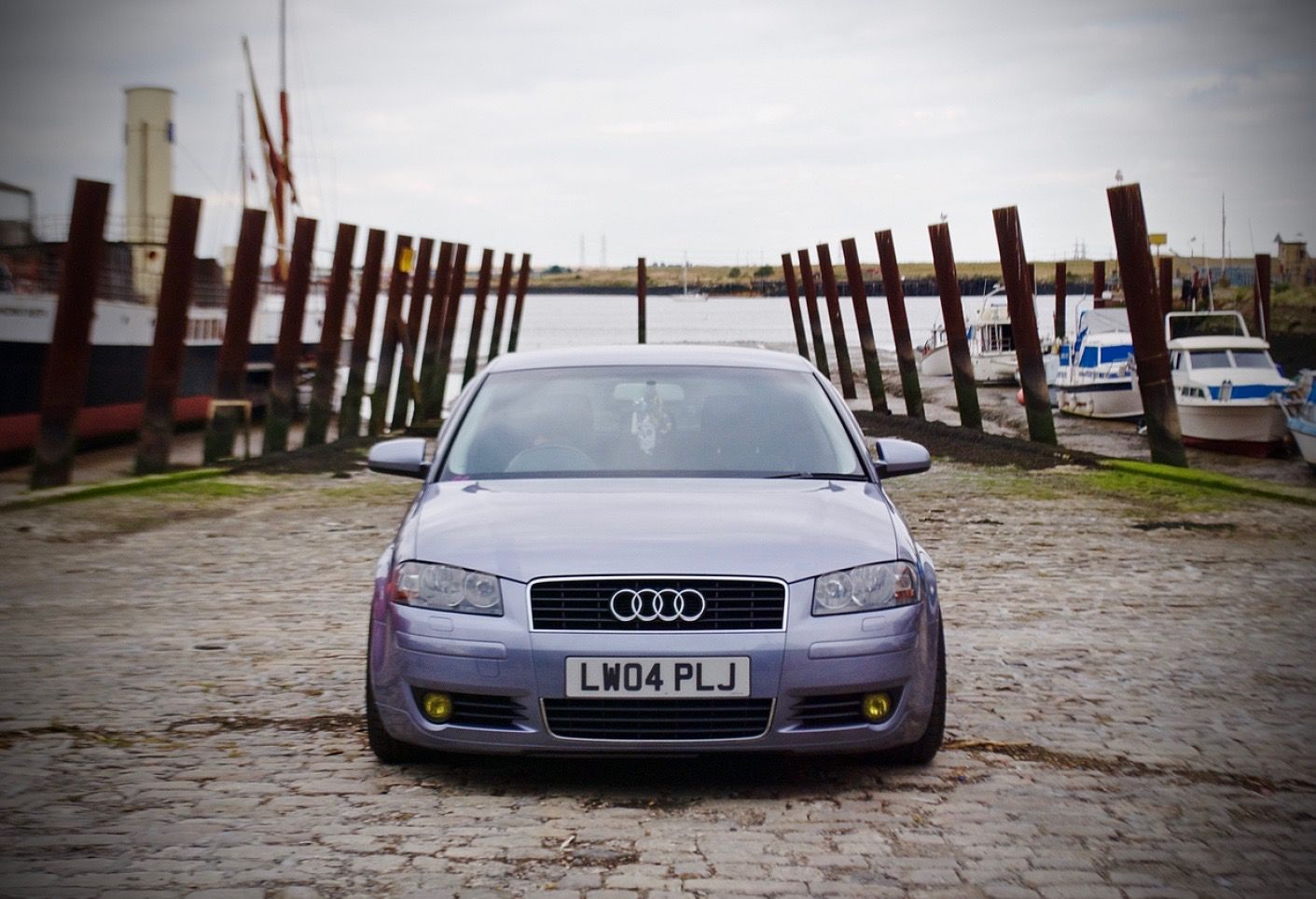 Modifying is no longer just for the boys; and Grace is a perfect example of this!
Back in 2015, Grace set about looking for a new daily that she could modify and make into her own. It needed to be economical, aggressive and a real head turner. This is what she settled on, and we must say; she chose well!
It's an Audi A3 8P 2.0l TDI in a Kristall-blau metallic paint. Grace bought the car in a stock condition, however that didn't last too long and soon enough the rear windows were being tinted and Team Heko wind deflectors got added. Its all in the details and so the interior and exterior lighting got a full LED conversion and the plates were changed for some stylish 3D gel carbon ones; giving it a smarter finish.
Now the basics were done, Grace set about getting rid of the cars arch gap and sat it on some FK AK coilovers. Originally she never meant to drop it a huge amount but excitement got the better of her and the car got the stance-over-sport treatment. A few things followed; including an induction kit to give the blow-off valve that extra sound, a rear wiper delete and rear de-badge for that smooth, euro finish.
When it came the wheels and Grace knew exactly what she wanted. A secondhand set of 18", staggered 3SDM 0.05's were soon bought with some stretched tyres licked around them.
The front and rear bumpers and arches have had a respray and a splitter has been added to the front to give it a more aggressive stance.
Other small touches have been made to finish the car off cosmetically, including its yellow fog lights, a large collection of air fresheners hanging over the rear-view mirror, a black sunstrip and of course, a Low-set Crew sticker on the rear window.
The car has also been remapped on a brand new turbo taking it to 180bhp, 400nm of torque!
Top marks!!
To see more of Grace's A3, follow her on Instagram @graciilou_lowsetcrew